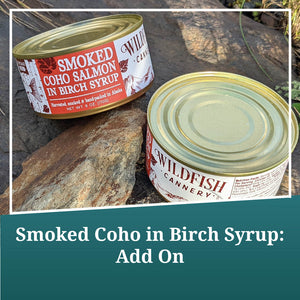 Dark and complex, birch syrup's rich, umami-forward flavor blends perfectly with smoked coho. Each late-run coho salmon featured in this product was hand-harvested from the inside waters surrounding Prince of Wales Island and delivered directly to their small cannery.
We are excited to be partnered with Wildfish Cannery to bring delicious and limited release smoked coho in birch syrup to you.
There is a separate shipping charge of $8.30 for smoked coho salmon add-ons.
Alaskans Own
Regular price $16.00 Sale